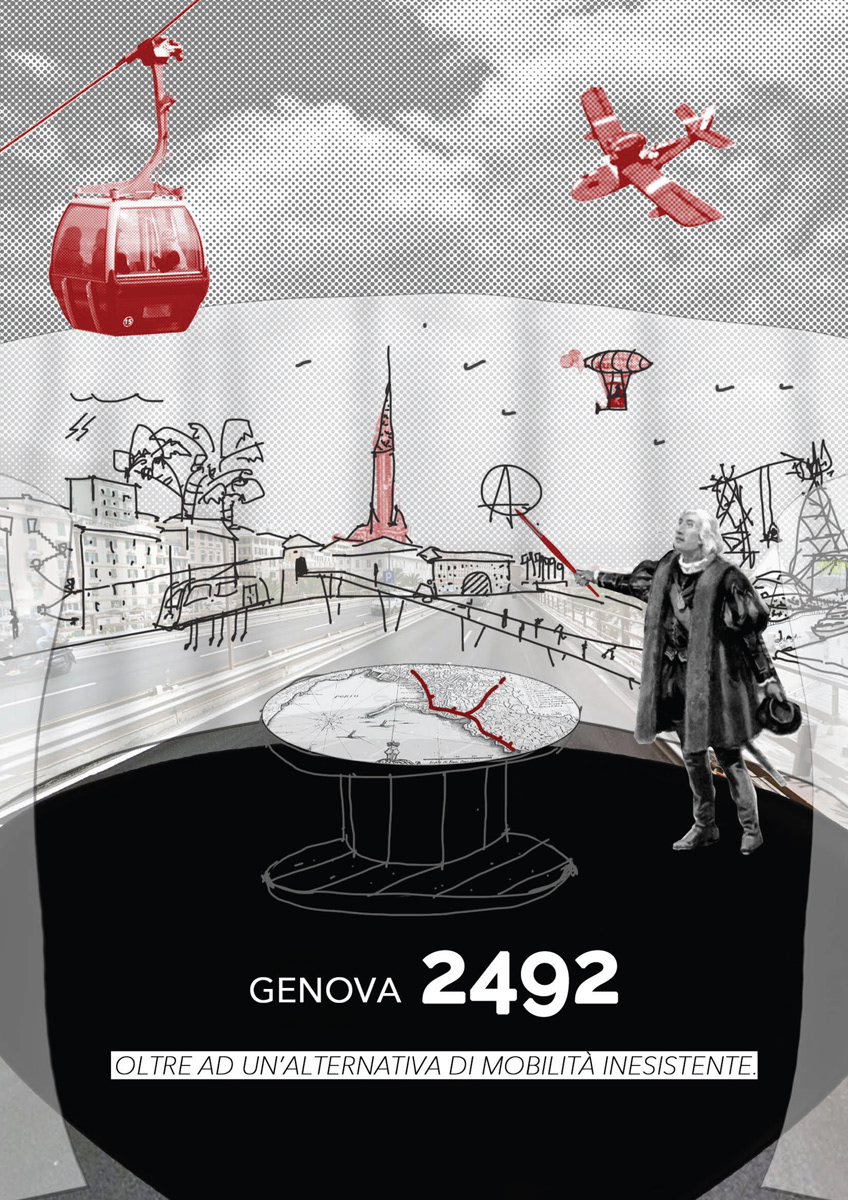 SUPERELEVATA FOOT [PRINTS]
DSA, Polytechnic School, University of Genoa.
In collaboration with:


Comune di Genova, Autorità Portuale di Genova, Capitaneria di Porto, Associazione Amici della Sopraelevata, Ordine degli Architetti di Genova e Recycle Italy.
Genova, Italy, 21 September 2014
SUPERELEVATA FOOT [PRINTS] proposed to open the port area to citizens between the gate of Via dei Pescatori and the Fish Market to be experienced in a different way: visitors have been participating in an open-air laboratory thought to test ideas, visions and proposals for the city of Genoa on the idea of recycling urban spaces. 
We wanted to awake the creative impetus of the Genoa's habitants.
Our installation called GENOVA 2492 wanted to encourage the citizens to have an utopic vision of city mobility network and of the landscape in which it is inserted.
The footprint that we have created is a place where every visitor could draw his or her own interpretation of the means of transport in the city. The performance aims to recover the intellectual and historical avant-garde that Genoa had in the field of infrastructures in the XIX. The result will be a city that is created hourly by the desires of its citizens.
The design is a metal structure, located on the perimeter of the pick, on which there is a translucent canvas where the citizens can draw.
Each visitor will be able to give some help to skyline's city that representing the sea front. At the center of the pick was placed a top, where everyone can draw his or her own mobility alternative proposal on Genoa's map.