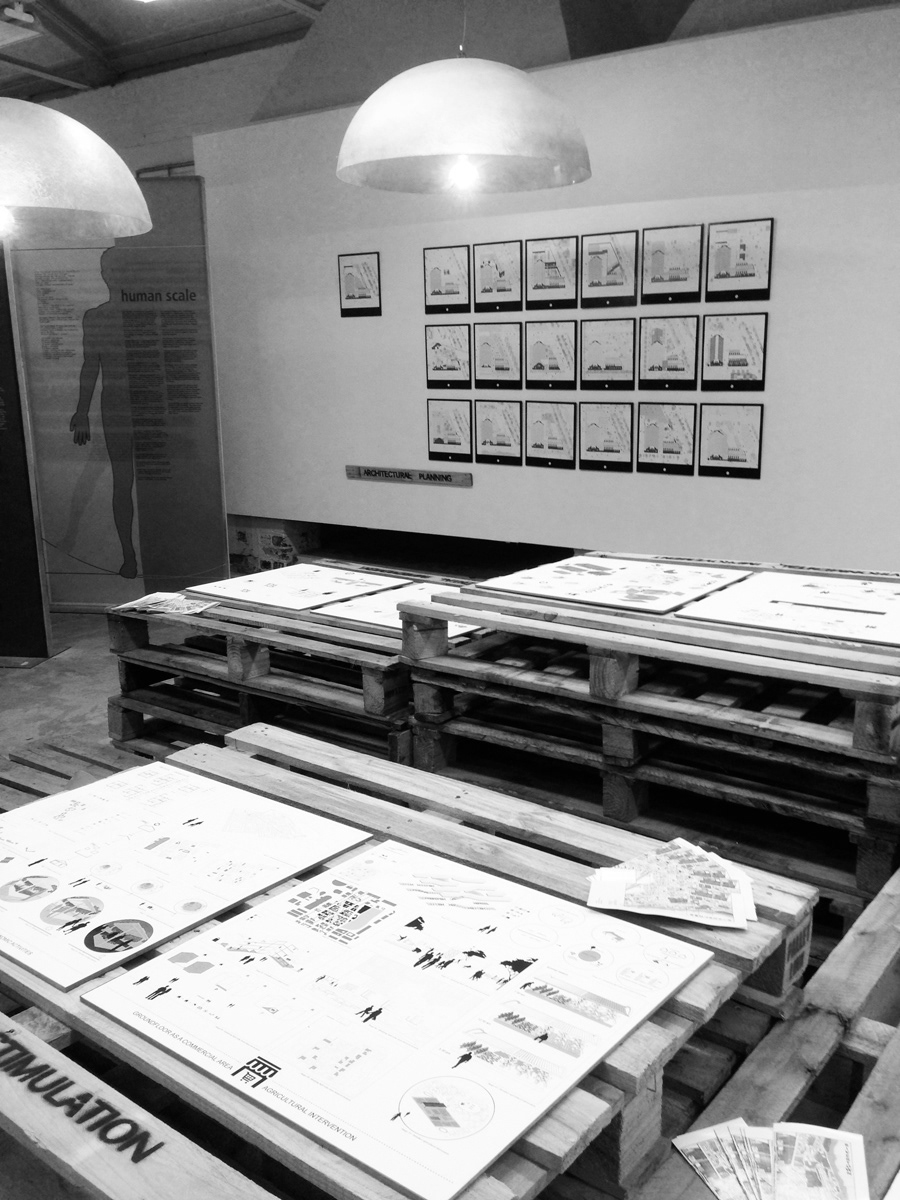 Rivertown_Durban Street Project
UIA World Conference 2014
Durban, South Africa, 3-10 August 2014
In the occasion of UIA world conference 2014 we were asked to design the exhibition Rivertown_Durban Street Project in Durban, South Africa. We also managed the setting up and the transportation of the exhib from Genoa to Durban.


The exhibition is part of the requalification project of the Beer Hall (icon building of the Rivertown area) curated by Christiano Lepratti, Nina Nedelykov and Rod Choromanski.

The exhibition focuses on the role of densities as a possible success factor of a climate-friendly and 
socially responsable urban development.
Increasing urban densities has become a key issue in the discussion about cities future in many countries around the world.
The design is basically the same of the Genoa exhibition, adapted to the Beer Hall area.
We have developed five different sections, each of them concerning a different topics:
Urban Planning, Architectural Planning, Social Interaction, Environmental Improvement and  Economic Stimulation.The central core of the exhibition hosts, on the pallets'  structure, the summary panels made by students from Italy and Germany.This structure is conceived to be a resting space in which visitors can wonder about the possibility of urban regeneration.