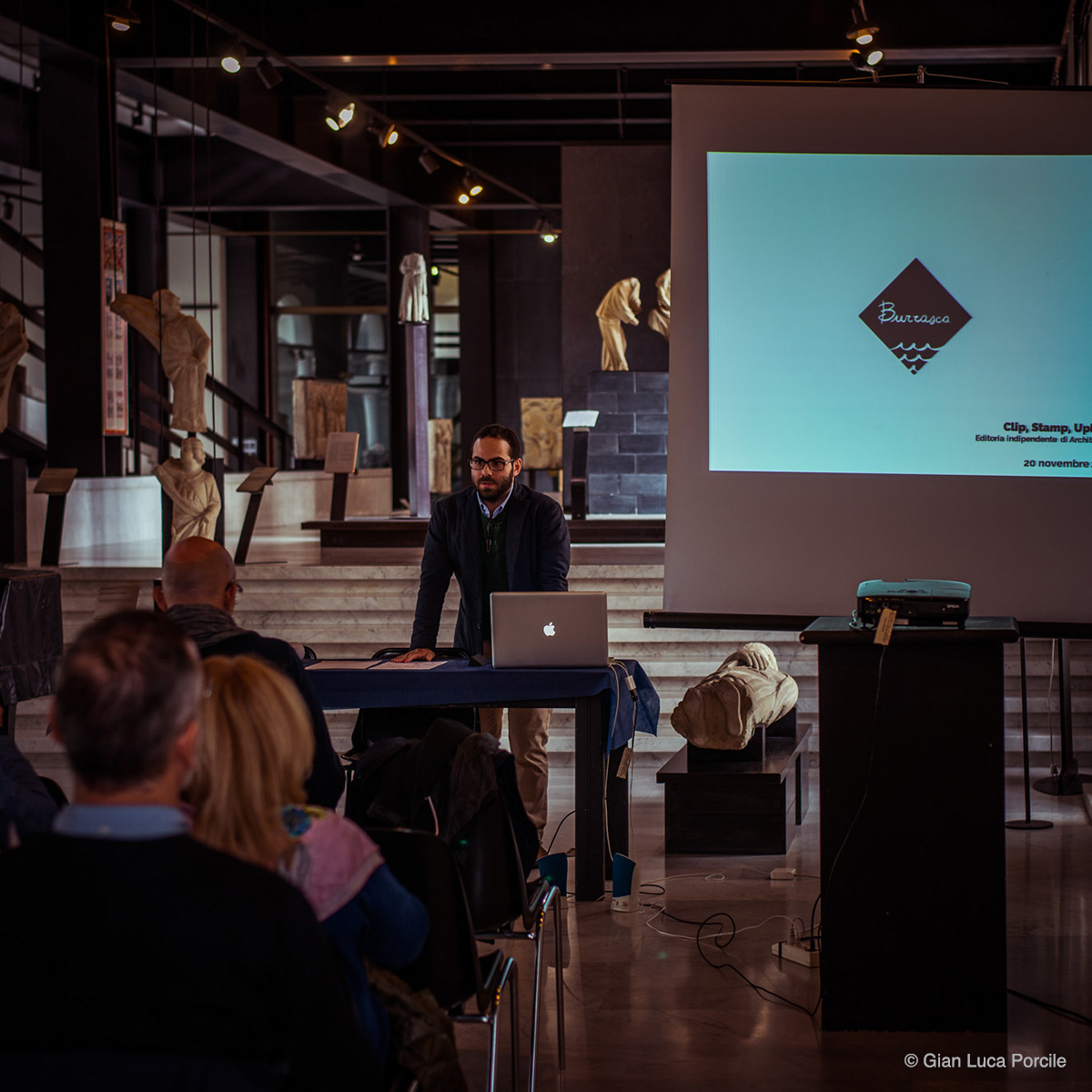 Burrasca and ICAR65 organised on 20th November 2015 the first edition of Clip, Stamp, Upload: Independent Publishing in Architecture, part of the initiative Big November, series of architecture related events, promoted by the Architect's Registration Board of Genoa.
The aim of this event is to bring to the public attention (both general and specialized) what are the most recent and interesting projects related to this field in the Italian and (for some extent) European context. 
The speakers were some of the leading figures in the Italian debate about architectural publishing and theory: Luigi Mandraccio (Burrasca), Marzio Di Pace (Amor Vacui Studio), Davide Tommaso Ferrando (0II+), Alessandro Bonizzoni and Antonio Buonsante (Fosbury Architecture), Clara Lopez (Domus), Antonio Lavarello, Chiara Piccardo and Davide Servente (ICAR65), Emanuele Piccardo (Archphoto), Emmanuele Jonathan Pilia (Deleyva Editore), Pier Alessio Rizzardi (STUDIO Architecture and Urbanism magazine).
Part of the event was an exhibition by which the invited will have the chance to show their publication.